COLD PRESSED CASTOR OIL

Castor seeds mostly contain 50-60 percent of the oil weight. This brilliant and viscous castor oil is derived by Hydraulic (mechanical) pressing of seeds without applying heat, chemicals, or performing any solvent process. Cold-pressed Castor Oil is one of the most common and beneficial therapeutic oils, which was also used by our ancestors for centuries as remedies to any physical ailments and in conserving beauty. Pure cold-pressed Castor oil is also known as Virgin oil as it is extracted in its natural form by pressing and not by steam cooking or applying heat. The best cold-pressed castor oils are those which have herbal and healing benefits preserved in them.
Useful Applications
Helps Cure Skin-Care Problems
Improves inflammatory conditions

Treats Burns and Sunburns

Helps cure skin eruptions, lesions and sinusitis

Treats Headaches, Muscle pains
Treats Headaches, Muscle pains

Effective in skin disorders, skin cuts and abrasions

Useful in cosmetic industries.

DEODORIZED CASTOR OIL

The process of deodorization helps in deriving castor oil in its ideal form for various significant industrial applications. Deodorized castor oil is obtained after treating it with a vacuum-steam distillation process that removes the volatile components. These volatile components ascend faint odours, unpleasant flavours, displeasing colours, etc. Deodorized castor oil proves to be an excellent drying agent for its applications. Deodorized castor oil is derived through different processes for different applications.
Useful Applications
REFINED CASTOR OIL
(PALE PRESSED GRADE – P.P.G)

Refined Castor Oil is obtained from the first pressing of the castor seed. It is the form of oil that is pure and free from any dust particles. This oil is also called Pale Pressed Oil. It has slight or no odour and is usually found as colourless to very light-yellow liquid state.
Pale Pressed Castor Oil is used in industrial goods that need lighter-coloured and lower-acidity oil. It may be suitable for medical, pharmaceutical or cosmetic use with proper certification.
Useful Applications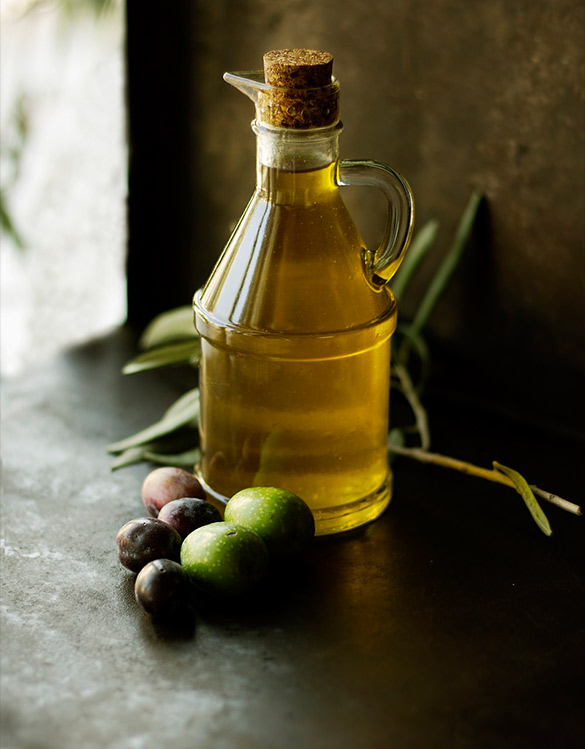 REFINED CASTOR OIL (FIRST SPECIAL GRADE – F.S.G/BRITISH STANDARD SPECIFICATIONS-B.S.S)

Refined castor oil(RCO) is extracted from Refined Commercial Grade Castor Oil(CCO), that is produced by crushing the steam-cooked castor seeds of the expeller. RCO is used as an essential component that serves as a lubricant in vitamin and mineral tablet coatings and as a raw material for the manufacture of value-added castor oil derivatives.
The CCO is processed by the bleaching and filtering method that helps to minimize the quality of colour, F.F.A.( Free Fatty Acid) and moisture. Furthermore, Refined Castor Oil is used to manufacture other derivatives of castor oil and useful industrial products.
Useful Applications
FSG/BSS Castor Oil finds application in a wide variety of uses and is the starting material for most other derivatives of Castor Oil
As an ingredient in pharmaceutical and cosmetic applications

As an ingredient for petroleum oil-field de-emulsification

In combinations with styrene and diisocynates for a film forming Varnish or a substantially insoluble infusible polymer

As a sonar transducer fluid

As a dielectric material for electrical condensers

In manufacture of polyurethane casting resins

In hydraulic fluids for automobiles, trucks and machinery

As lubricant component of coatings for vitamin and mineral Tablets.

As a starting material for most other derivatives of Castor Oil

CASTOR OIL USP GRADE

Virgin Castor Oil USP Grade is a special kind of pharmaceutical grade castor oil that is free of suspended matters. It is extracted by cold-pressing the castor seeds and that's why it has many therapeutic benefits. There are many castor oil cosmetics uses. For instance, it is best used in cosmetics and pharmaceutical products to support the skin from environmental hazards and heal it naturally. This organic Pharmaceutical grade castor oil for cosmetics can be a great option as it thickens the texture of products and makes them more stable. It maintains the moisture level of the skin while making it gentle and soft. Castor oil prevents allergic reactions and calms the irritation of the skin with its healing property. It is also known as USP grade castor oil for hair and USP.
Useful Applications
Cosmetic Applications Body care

Printing Inks and Pigments

PACKING TYPE

1000 Litres IBC Tank and ISO Tank (18000 – 19000 Litre) – Bulk Packing

100Litre, 200Litre – HDPE BARRELS (PLASTIC & STEEL)

20Litre, 25Litre, 50Litre – HDPE PLASTIC DRUMS and CANS

100 ml, 250ml, 500ml, 1Litre, 3Litre, 5 Litre, 10 Litre – HDPE Cans