NEEM OIL (Water Soluble)

Terra Bio Naturals is the esteemed organisation in the world prepares its own product with the patented process of Indian Traditional Cold Pressed Method and this technology is named ANH Technology. Terra Bio neem oil water soluble (neem tonic) is emulsified concentrated product so it is ready to use just mixed with the water. As a preventative neem oil water soluble can be used when the pest problems are just starting to show. Terra Bio neem oil water soluble is the cost-effective alternative to control the pests/insecticides. It is non-toxic to humans and other mammals.
This product does not have any solvents and chemical materials. Since neem oil is the natural cold pressed product and emulsified by natural process Terra Bio Naturals neem oil water soluble (Neem Tonic) is organic pesticide and it is used for organic cultivation.
PACKING TYPE
100 ml, 250ml, 500ml, 1Litre, 3Litre, 5 Litre, 10 Litre – HDPE Cans
20Litre, 25Litre, 50Litre – HDPE PLASTIC DRUMS and CANS
100Litre, 200Litre – HDPE BARRELS (PLASTIC & STEEL)
1000 Litres IBC Tank and ISO Tank (18000 – 19000 Litre) – Bulk Packing
PRODUCT SPECIFICATION -NEEM OIL (WATER SOLUBLE)

| | | |
| --- | --- | --- |
| 1 | Azadiractin | 1200ppm - 2500ppm |
| 2 | Nimbin | Min 2550ppm (0.255% min) |
| 3 | Salanin | Min 4250ppm (0.425% min) |
| 4 | Color in ¼" cell by lovibond tintometre scale (expressed as Y + 5R) as per IS:548:1990 | 32 Units |
| 5 | Specific Gravity at 27 Deg C as per IS:548:Part-1990 | 0.945 – 1.05 |
| 6 | Refractive Index at 47 Deg C as per IS:548:1190 | 1.43 min |
| 7 | Saponification Value as per IS:548:Part-1:1990 | 203.9 |
| 8 | Moisture and Insolvable Impurities as per IS:548:Part-1:1990 | 0.17 W/W |
| 9 | Iodine Value as per IS:548:Part-1:1990 | 71 Units |
| 10 | Other a. Acid Value b. Free Acid Value c. Peroxide Value d. Titre Value | 3.8 1.9 1.2 10-12c |
| 11 | Aflatoxin B1 | Less than 2ppm |
| 12 | Total Aflatoxin (B1, B2, | Less than 4ppm |
| 13 | Pesticides report (Alpha-BHC, Beta-BHC, Gamma-BHC, O.P' – DDT, P.P' DDT, Endrin, Dieldrin, Endosulfan, Heptachlor, Parathion Methyl, Diazinon, Fenitrothion, Aldrin, Parathion, Alathion, Ethion, Dicofol, Heptachlor Epoxid, Chlorpyrifos, Fenvalerate – NOT DETECTED | |
| 14 | TESTS (arsenic, cadmium, chlorides copper, lead, mercury, nickel, zinc, molybdenum, selenium) - NIL | |
| 15 | E. Coli per Gram | NIL |
| 16 | Salmonela | Absent |
| 17 | Aflatoxin Tests | Absent |
APPLICATIONS
It reduces risk of crop failure and increases crop yield around 15-20%.
It also reduces human and animal hazard by reducing the level of residue in the product.
It helps in maintaining environmental health by reducing the level of agriculture pollution.
It also helps in keeping agricultural production for higher level and makes it sustainable.
| AGRO CROPS | TYPE OF PESTS |
| --- | --- |
| Paddy | Stem borers, Army worms, Thrips, Gall midges, Mealy bugs, leaf hoppers, Rice Hispa, Ear head bug etc |
| Fruit crops (Grapes, Guava, Sapota, Pine apple, pomegranate, Banana, Citrus, oranges, apple, mango, berry, etc) | Hoppers, Stem Borers, Fruit borers, Fruit flies, Leaf miners, Flea beetle, Fruit sucking moths, Leaf webbers, tea mosquito etc |
| Pulses (Bengal Gram, Chickpea, Pigeon Pea, Grams, Cow Pea Etc.) | Gram Pod Borer, Pod Fly, Spotted Pod Borer, Pod Bug, Pulse Beetle etc. |
| All kind of Vegetables | Shoot and Fruit Borers, Stem Borers, Leaf Beetles, Fruit flies, Semi loopers, Spotted Beetles, Diamond Back Moth, Leaf Webbers, scales, Mites etc |
| Spices Crops (Cardamom, Pepper, Turmeric, Ginger, Chillies, Fenugreek, Onion Etc.) | Caterpillars, Aphids, Thrips, Shoot Borers, Pollu Beetle, Rhyzome Borers, Fruit Borers, Capsule Borers etc |
| Floriculture | All pest complexes |
| Millets (Ragi, Sorgham etc) | Shoot Fly, Stem Borer, Ear Head Bug, Midge, Pink Borer, Cut Worms , Flea Beetles |
| Palm varieties (Coconut, Areca nut, oil palm, date palm) | Caterpillars, Rhinoceros Beetle, Red palm weevil, Black headed caterpillars, white grubs, Root grubs, scales, Eriyophid mites, inflorescence, spindle bugs etc |
| Coffee, Tea | Stem borer, berry borer, scales, mealy bugs, leaf hoppers, Tea Mosquito bugs, Spider Mites etc. |
| Cotton | Aphids, leaf hoppers, thrips, white flies, spotted boll worms, pink boll worms, cotton stainer, blister beetle, Helicoverpa etc |
| Sugar Cane | Stem Borer, Internode Borer, Top Borer, Early Shoot Borer, Mealy Bugs, White Flies, Leaf Hoppers, White Grubs etc. |
ADVANTAGES

Growth regulation (Eradication of Pest)
Maintains the Stability of Soil Fertility
Effective over 500 types of pests and insects
Good Shelf-life compared to other Bio Pesticides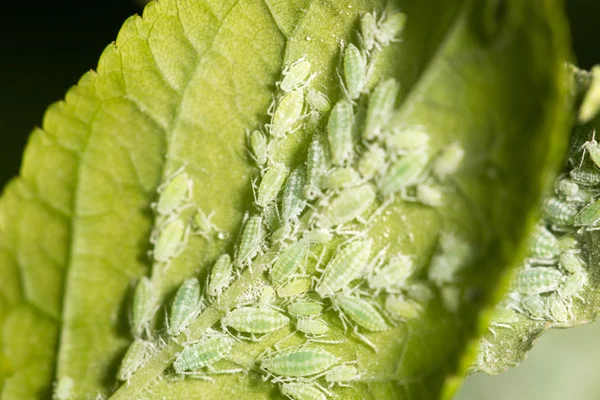 Aphids
White flies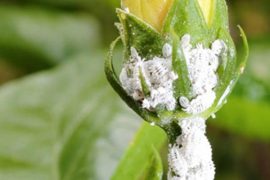 Mealy Bug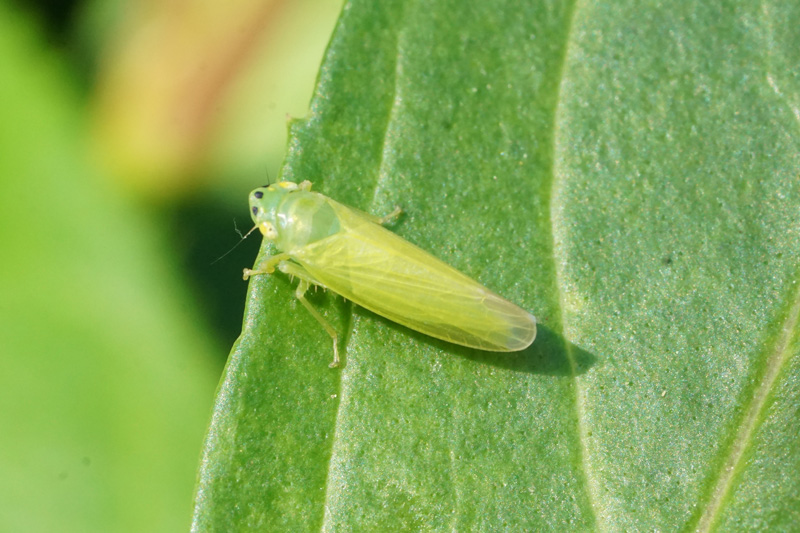 Leafhopper
BENEFITS
Effective against rots, mildews, rusts, scab, leafspot and blights.
Broad spectrum botanical insecticide, acaricide and fungicide. Primary role of disrupt
an insect's metamorphosis.

Can suffocate mites, whiteflies, aphids, cutworms, fungus gnats, shore flies, leaf-miners thrips and other types of soft bodied insects on contact.
Multiple modes of action make it unlikely that insects and plant pathogens can develop
resistance.
Has low mammalian toxicity, it degrades rapidly in the environment, and has low side
effects on non-target species and beneficial insects.
The feature of Neem tonic can manage pest control, insects and other diseases. This is
because the Neem tonic contain salannin, nimbin, azadirachtin and azadiradione as major components.